Primary Cast & Executive Producers:
Nathan Followill, Caleb Followill, 
Jared Followill, Matthew Followill
Director:
Stephen C. Mitchell
Producer:
Casey McGrath
Editor:
Paul Greenhouse
Associate Producer:
Christopher "Nacho" Followill
Co-Producer:
Joshua Levine
Synopsis
"This energetic behind-the-scenes documentary provides some fascinating insight for fans and non-fans alike. Known now as an all-American rock-and-roll band with millions of fans around the world, Kings of Leon remind us that they will never forget their strict Pentecostal upbringing or rough-and-tumble backcountry roots. In fact, that may just be what makesthem unstoppable."
Source: Tribeca Film Festival 2011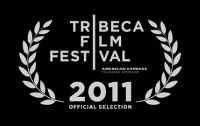 Premiere: 21 Apr 11 @ The Tribeca Film Festival, NYC